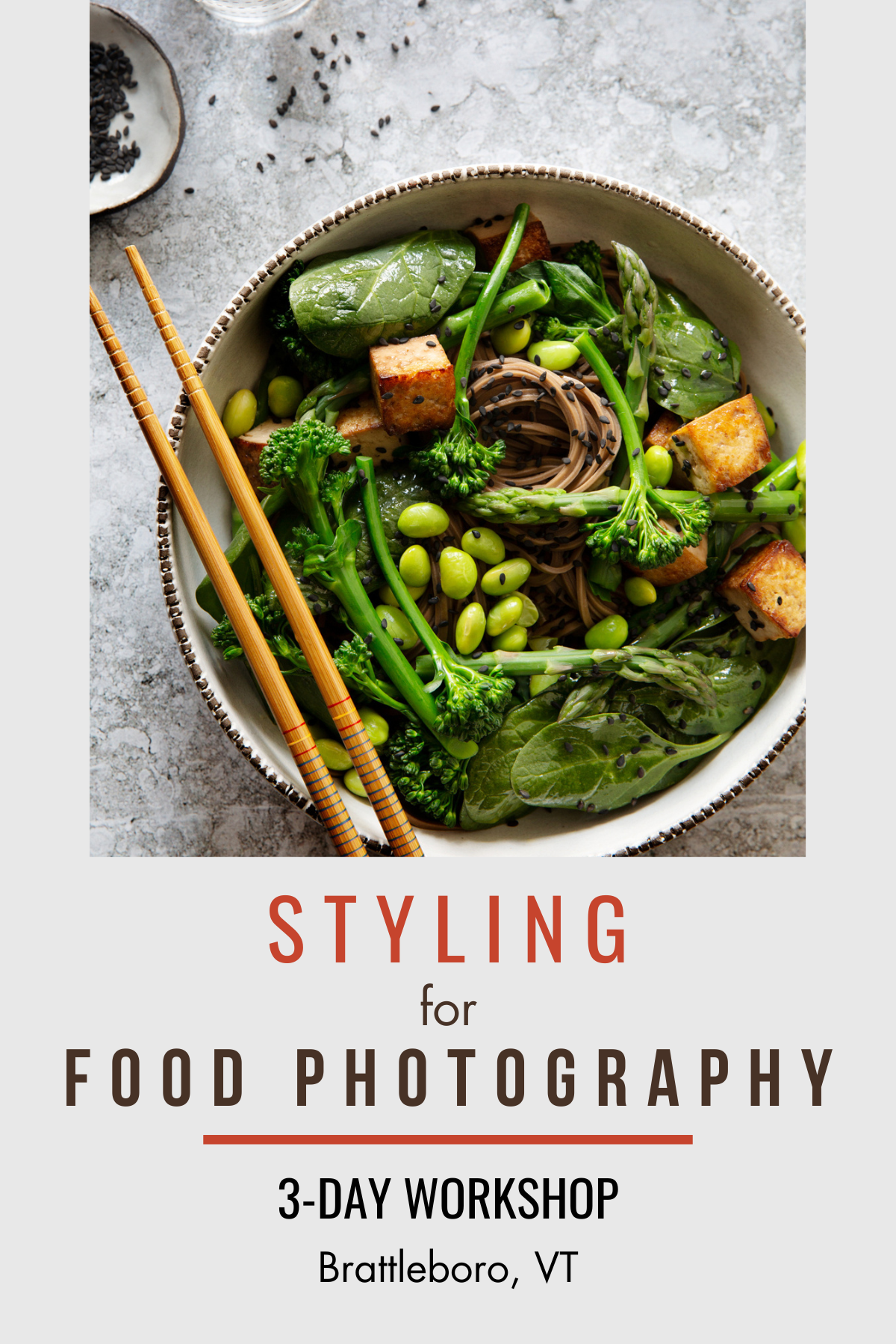 STYLING for Food Photography
From creating mouthwatering cheese pulls and building a sandwich for the camera, to learning how to fulfill a creative brief through prop styling, this workshop is geared towards the student who wants to really focus on the styling portion of food photography. 


Clare and her amazing food stylist, Gretchen, will co-teach this workshop. Over the course of 3 days, students will learn basic food styling techniques–using REAL, edible food (nothing fake here!) They will also focus on developing their prop styling skills– working with specific art direction in order to achieve different looks in their food photography.


All skill levels are welcome for this class but students should have a basic understanding of how to use their camera. A DSLR or mirrorless camera is required for class.


*Please note this workshop is non-refundable unless your spot can be filled. 

**Accommodations are not included but there are multiple places to stay in the area and we are happy to make suggestions.

***This workshop is offered 2 times in 2024: May 3-5, 2024 and August 5-7, 2024. Please choose the session you want before registering.
STYLING for Food Photography