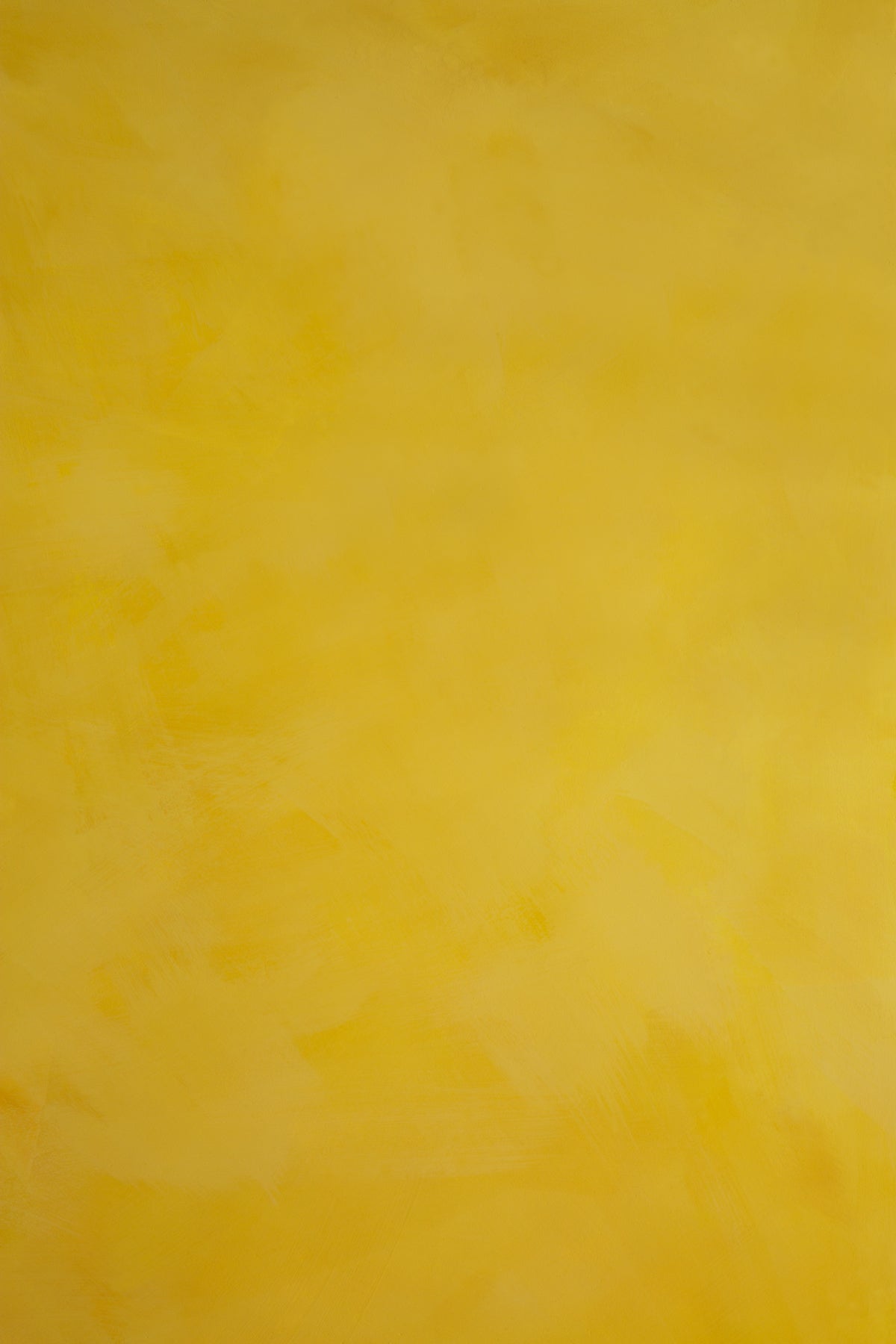 BOLD & COLORFUL | MARIGOLD-YELLOW | PAINT & PLASTER

Marigold is part of our Pure Color collection, which is made up of backdrops with rich, saturated color and minimal texture. Please keep in mind that colors may look slightly different in person because everyone's computer screen is different and we have no idea what you are seeing at home. 😉

Like all our surfaces, this vinyl photography background is waterproof, rolls up easily and doesn't weigh a million pounds.

As a photographer, you are probably familiar with lugging things around in your trunk, carrying heavy stone slabs and big awkward metal objects to your shoots. It's exhausting. On top of that, you have to source all of those backdrops yourself. For every. single. project. 
Our vinyl backgrounds look as good as the real thing but are 5 billion times easier to manage.


• Available in both 2 x 3 feet and 3 x 4.5 feet. Please read about our large surfaces HERE.

• Vinyl surface, great for plates, small objects, beauty products and artfully placed sandwiches.

• Hand painted and designed by us, printed at the highest resolution, so no one can tell it's vinyl. (Check out the photo - it actually looks good.)

• Easily lays flat with minimal upkeep and you can roll it up for storage.


• Waterproof and wipeable for all those artsy "spills."

• Horizontal background that can quickly become a vertical one with a wee bit of tape - as versatile as you need it to be.


• 100% handmade in Vermont and everything is made to order. Please allow up to 2 weeks to receive your surface (in the US).


• Family-owned business, run by a food photographer and a visual artist. We live this life every day.


"I honestly can't say enough about Poppy Bee Surfaces! I have been looking for a photo backdrop for *years* that checked all the boxes I needed it to as a wedding, product + food photographer and this is it, hands down. Affordable, durable, lightweight, versatile, easy to clean, artistic AND from a small company run by wonderful humans? My clients and I are in love, and are truly so grateful for the overnight up-level these surfaces have brought to our work together."

-Amanda, Amanda Muchmore Media Co.
Don't love it? Doesn't fit your product or food quite right? Return within 15 days for a full refund, no questions asked.
Marigold